Compare our SEO Company in Vancouver results to others. We have over 250 written testimonials and Google reviews with an average 4.9 rating!
Read All Reviews
Questions ThinkProfits Can Help With
Whether you're a local business looking for a reliable Vancouver SEO company or an international enterprise searching for a digital marketing agency, there are questions we all want answered.
Our SEO Will Drive Your Results Through:
Our SEO company makes it easy for potential customers to find you on the Internet. It is the practice of optimizing various aspects of your website in order to rank higher on major search engines results pages. Our SEO company services help you outrank your competitors on Google and other search engines, increase traffic to your website, and strengthen your online sales.
Increase Your SEO Rankings
You know those ads you see when you're browsing the web that seem like they were picked just for you? Well, they were. That's PPC advertising. These ads target specific keywords, locations, and platforms in order to reach the people most likely to purchase your product or service. Our PPC advertising services include keyword research, text ad and landing page creation, budget management, tracking and measuring success, and in-depth reporting.
Get More Clicks
Build a better website, do better business. A well designed website not only looks great, but is functional, responsive, and easy to use on desktop and mobile. Whether you are looking to build a website from scratch or would like to update your existing site, our web design and development team will help your website become more visible to your customers on search engines, generate more traffic, and gain more qualified leads than your competitors.
Improve Your Online Presence
We're Also Highly Skilled in:
Why ThinkProfits?
A Local SEO Company to meet your Vancouver, BC, Canada, or international digital marketing goals.
There are a lot of Vancouver SEO companies out there, so what makes ours special? For one thing, we've got a ton of experience behind us. We've been in the digital marketing game since 1996 (Read our story), so we know a thing or two when it comes to long-term success. When you sign up with ThinkProfits, you get a team of experts dedicated to each digital marketing service, from SEO to social media to web development.
Part of what makes up a successful marketing strategy is transparency and great communication, which is why we kick off every project with a strategy session. This allows new clients to meet the team that will be working on their account, get their questions answered, talk about goals and concerns, and get a comprehensive view of what their marketing strategy is going to look like.
We get that you're hiring a digital marketing or SEO company because you don't want to spend a ton of time and energy on that aspect of your business, which is why we make it as easy as possible for you. With per-minute billing, transparent pricing, a 30-day cancellation policy, and in-depth, easy-to-understand reporting, ThinkProfits makes marketing a snap.
Get a Free Consultation
Our Team
Say hello to your potential team, each a master of their respective craft.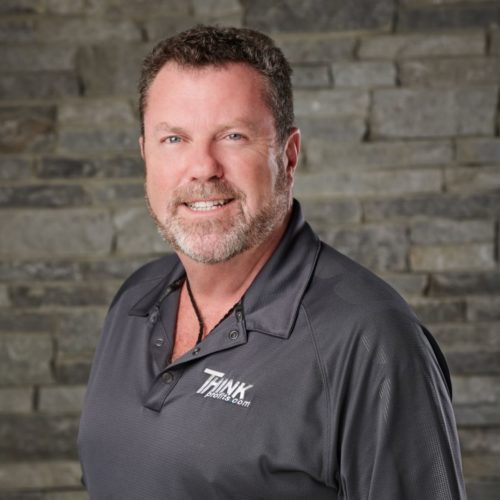 He started Think Profits in 1996 with a mission to "make the Internet profitable for his clients" through Internet marketing and search engine friendly web development. With over 10 years of Internet marketing breakthroughs under his belt, Shawn has implemented effective online strategies for a number of companies to help them successfully expand into a global market, harnessing the power and reach of the Internet to achieve outstanding profits and business growth.
Shawn is considered one of the top Internet marketing and SEO experts in North America and is sought out by professional educators for advice. Over the past 20 years, Shawn has spoken at various Internet marketing seminars/conferences across North America. Shawn's address was sold out at the largest global search engine marketing conference (SES Conference & Expo) in Silicon Valley. For speaking inquires please refer to www.googleguru.ca.
Shawn's passionate, positive and forward-thinking personality brings a fresh style of direction and leadership to the Think Profits team. He is a true "people-person" with an innovative personality and high level of creative energy and inspiration—undoubtedly an asset to his clients and his team.
His established reputation for results and remarkable client testimonials has attracted business attention from around the world for Shawn. His experience in the Internet business world began in 1997 and pre-dot.com bust. Relying on over two decades of senior sales and marketing experience in the technology and telecommunication industry, he closed his first multi-million-dollar web development contract with a national telephone company.
Shawn quickly established ThinkProfits.com as an Internet Marketing pioneer, helping over 1,600 large and small North American clients achieve success over the last 16 years.
He has received several accolades and successes throughout his business career.
· Nominated for 2003 Canada's Top 40 Under 40
· Nominated for a 2002 Ernst & Young Entrepreneur of the Year Award
· Won the 2000 Surrey Business Excellence Award
· Won the 1999 Coquitlam Entrepreneur of the Year Award
· Selected by the Canadian Government Trade Commission in 1997 to represent Canada at the Washington Software Alliance.
· Grew a retail consumer electronic retail company from $2 million to $15 million in annual revenue.
Shawn has remained focused on constructing a team of dedicated, skilled and creative professionals who, like himself, commit their complete energy to the needs of their customers, big and small, with his "Client for Life" philosophy.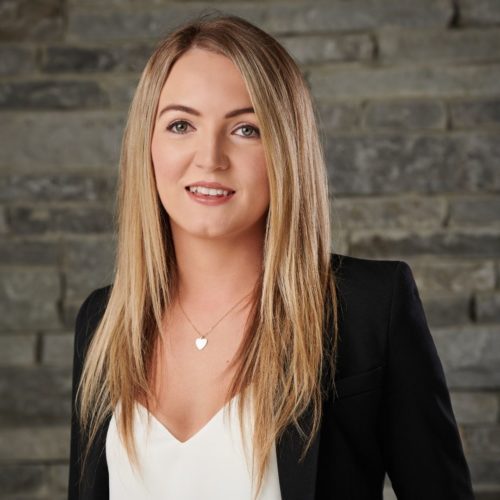 Brittni Woodson has 10 years of experience running business operations within the digital marketing industry. Brittni is Think Profits' president and CEO and is responsible for managing the day-to-day operations for Think Profits. In addition to her operational duties, Brittni is also a project Manager and is responsible for ensuring that projects are completed seamlessly. Brittni excels in customer service, project management, HR, and accounting.
Whether you are looking to purchase a domain name or would like to enlist our full schedule of services, Brittni is here to ensure your Think Profits experience in unparalleled. She looks forward to serving with your team to meet your marketing goals. Brittni is vigilant in ensuring that each of your projects, whether small or large, are handled with care, done on time, and handled within budget.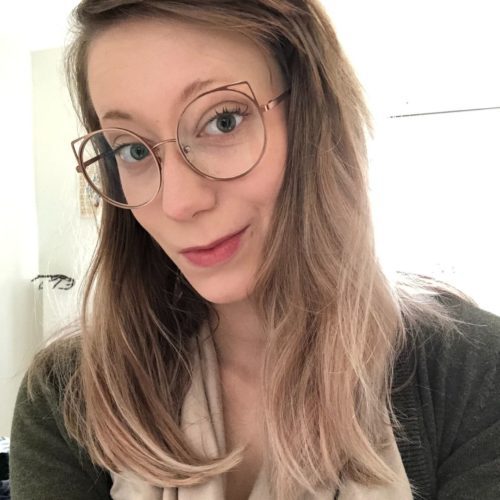 Clarissa has over 10 years of experience with office and operations management. Prior to joining ThinkProfits she lived in Windsor, Ontario and managed a small janitorial company, as well as worked in the healthcare environment. Her varied work experience gives her the versatility required to carry out the role of operations manager, which encompasses everything from administrative work to payroll to project management. Clarissa is an expert multitasker and is dedicated to ensuring an exceptional client experience.
When she isn't running all things behind the scenes here at ThinkProfits, she can be found enjoying a craft beer with her hairless cat Runa.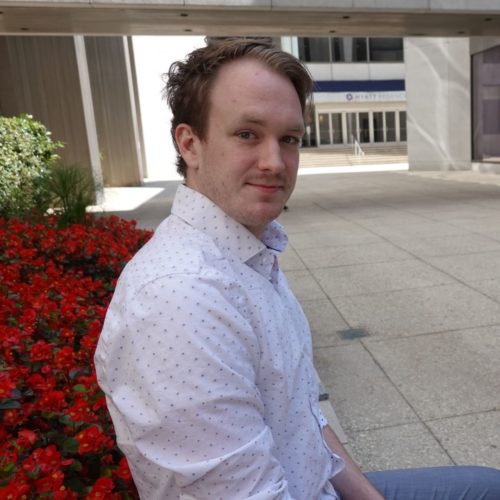 Nick has over 7 years of experience in account management and marketing. Prior to joining the agency Nick has worked in both print and digital marketing, launched a social media app downloaded over 75k times, managed and grew a supplement company to a buyout, and organized a hockey program to allowed a group of minor hockey children from China to come to Canada for 3 weeks to practice as well as play in tournaments. Nick knows the importance of digital marketing and uses that knowledge to carefully craft programs designed to exceed expectations.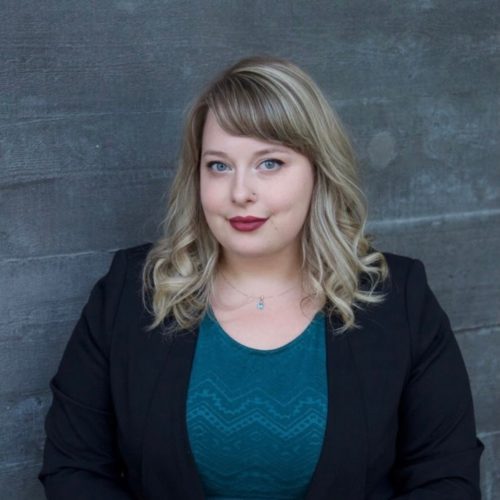 Jenna is the VP of Production and Technology for ThinkProfits.com. She holds a BBA from the Okanagan School of Business with a major in Marketing and Advertising and has 5+ years of project management and marketing experience across a diverse set of industries. Jenna is your dedicated project manager to keep projects on track, ensure that all work is done as efficiently as possible and held to a high standard of quality. She is always there for clients to provide full visibility, reports on progress and budgets, and recommendations for better performance.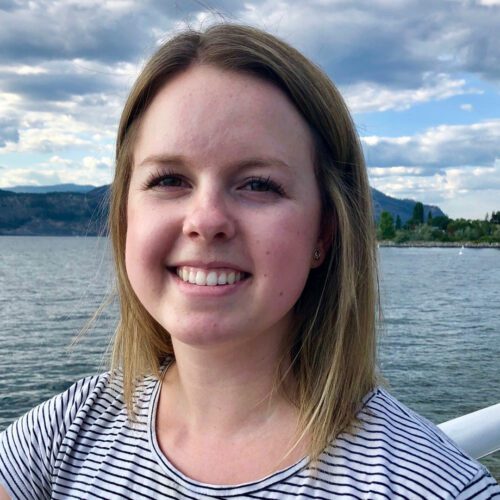 Alicia is a BBA graduate from the Okanagan School of Business with a major in Marketing. She offers a wide range of skills from her background in administration, finance, and customer service across various different industries. Her primary motivation is to support clients and look for new exciting opportunities to grow their business and achieve their goals. Alicia is committed to providing exceptional customer service and ensuring projects are completed efficiently and on budget.
On the weekends you'll find Alicia sipping iced coffee and talking to her plants.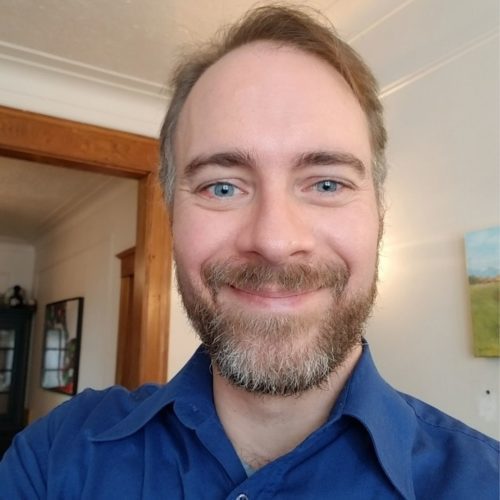 Marc began his career as a content creator and on-page SEO analyst. Following this, he sharpened his skills in technical SEO at a web hosting company before becoming an agency SEO specialist. With nearly 10 years in the field, he brings an extensive skill set to his position as a Sr. SEO at Think Profits. Having a Masters in Philosophy, his critical thinking, research and problem solving abilities provide the mental dexterity to overcome almost any SEO related obstacle. Being a Montrealer he also brings a little French Canadian culture to an already diverse Vancouver based company.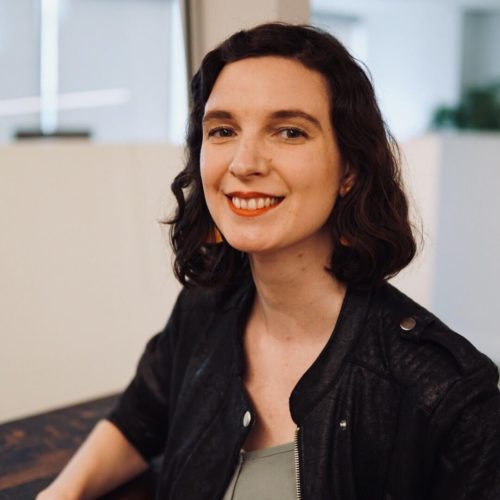 Rose Morris holds a Master of Arts degree in English and has a background in freelance journalism. With nine years of experience as a professional editor and content creator for multiple websites, books, and magazines, Rose is skilled in writing versatile copy for all different venues and industries. Her writing philosophy revolves around clarity, accessibility, and inclusivity.
In addition to working with ThinkProfits, Rose serves on the board of directors for a local literary journal and writes creatively in her spare time. She is passionate about writing and loves working with clients to bring their company's voice to the page.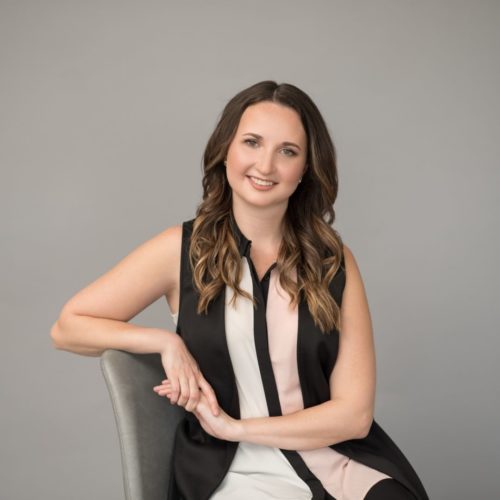 Cara Crowley is a graduate from BCIT's New Media Design and Web Development program. She brings a wealth of knowledge in user-centred design, information architecture, graphic design, content writing and social media. She approaches her projects from a customer-first view, and is always looking to provide the best experience for the end user. Cara's methods stem from a strong background of customer service within the hospitality, hotel and airline industries. She looks forward to bringing your project to life.