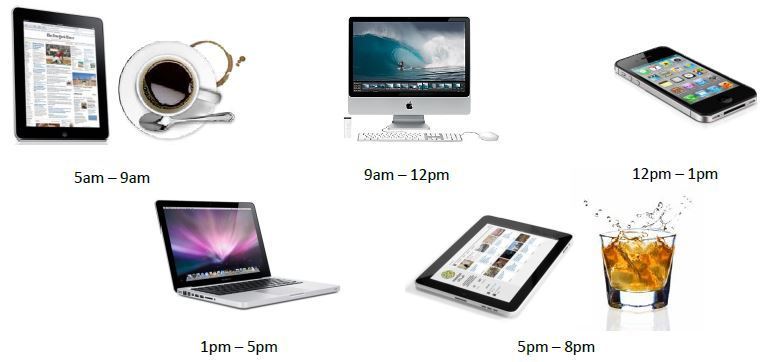 I was joking with a co-worker the other day that along with the latest drive to build bike lanes in Vancouver, the city should strongly consider installing guided CPW (Cell Phone Walker) lanes. There, people can meander along in relative safety with their ear-buds in and their eyes glued to their smart phones while leaving the rest of us to continue on unimpeded and safe from the cell walkers.
Luckily, my co-worker found the observation amusing but really it was only because of the sheer prevalence of this relatively recent and somewhat odd behavioral trait.
While there are many stats to support the growing reality that mobile internet usage is set to surpass desktop access in the near future, one only has to look up from their own mobile device at the number of people around them who are accessing the internet through a mobile device. It is, quite literally, everywhere.
So unless your business subscribes to a niche market that will only ever access your site from their desktop computers, this warrants some serious consideration.
What is a Responsive Website?
Websites that work well across a broad range of mobile devices are called responsive. A responsive web site is a web site that 'responds' to the type of device being used to view the site. After all, many mobile devices have smaller screens. Mobile users navigate the web by tapping and swiping elements on the screen. A responsive website will adjust itself accordingly: it fits the dimension of the screen, the images scale correctly, elements shift and stack upon one another, and margins and typefaces adjust. Additionally, appropriate technology decisions are made to ensure that the site functions as designed across the broadest range of devices possible.
Why is a Responsive Website Important to your Business?
If you are still rocking your 2004 redesign, you may want to consider the following:
According to Microsoft tag, mobile internet access and usage will continue to grow exponentially and is expected to overtake desktop access in 2014
A responsive site makes for a more positive and rewarding user experience, which translates into happier customers
Responsive web design is good for your SEO
Well planned responsive websites load faster and work better
Responsive websites are prepared for the future
All of these factors will directly affect your online success and should be core considerations in any marketing strategy.
How about an example?
Scenario: while eating her lunch in a park, a woman decides to do some additional research for the new cabinets she is planning to have installed in her kitchen later that month. She finds your website on Google but your business site is not mobile responsive. On a small screen, it is cumbersome to use and takes a long time to load. She presses the "back" button and moves on to another competitor.
This scenario can be repeated for any number of real-world examples. What it means to you is a loss in competitive edge and potential sales.
Okay, so I know I need a Responsive website. What's next?
Talk to us. Think Profits is a digital marketing agency that specializes in advanced search engine optimization, pay-per-click campaigns, web development and driving consumer conversion through online initiatives. We know exactly what it takes to succeed online and we know how a responsive website is an essential component of any successful marketing strategy. All of our development is done in-house by a dedicated team of professionals who love what they do. We will be able to advise you on what it takes to achieve success in all of your digital marketing.